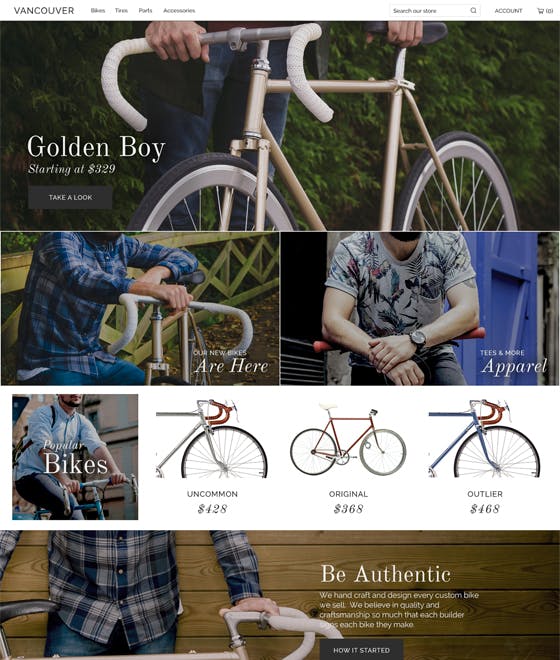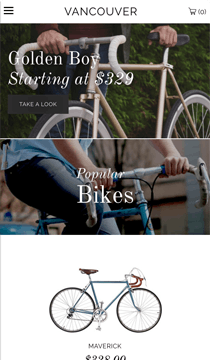 Vancouver
Free
Set your sights on Vancouver, one of our simple-yet-striking ecommerce website themes that puts your products front and center. With two large image banners, a company info section and a customizable product grid, Vancouver lets you show off everything you love about your store.
We Can Help!
Want some additional assistance getting your new theme just right? Talk to one of our consultants about working directly with a designer or implementation specialist.
We have a number of theme services that will make this process fast and easy – not to mention beautiful.
Talk to an expert or Call 1-888-750-3996 or Call
1-888-750-3996