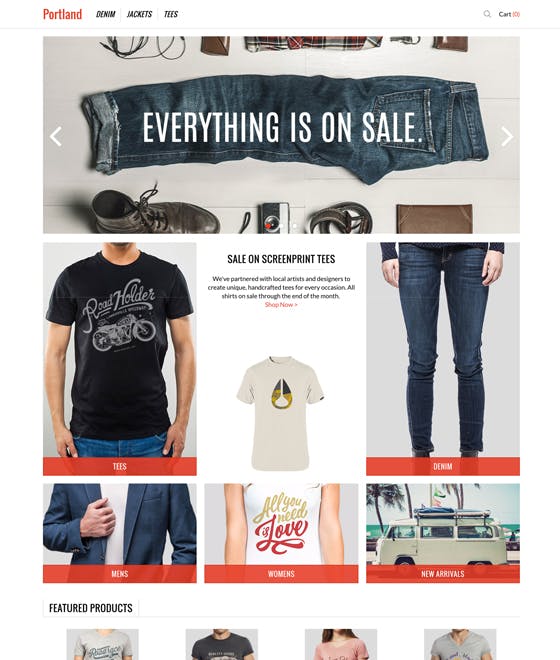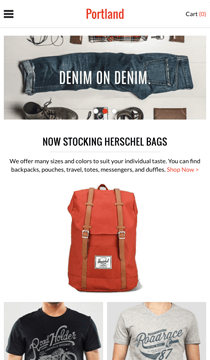 Portland
Free
Look sharp with Portland, a free online store template that shows off your brand's edge. Its versatile category display options and sleek mobile appearance creates an enhanced customer shopping experience. This template is excellent for stores with many products or multiple categories. It features a home page with a prominent slideshow, along with six promo sections for linking to specific products or categories as well as a featured products section. All of these options can be toggled on or off to allow you to customize the theme to your store's specific needs.
We Can Help!
Want some additional assistance getting your new theme just right? Talk to one of our consultants about working directly with a designer or implementation specialist.
We have a number of theme services that will make this process fast and easy – not to mention beautiful.
Talk to an expert or Call 1-888-750-3996 or Call
1-888-750-3996