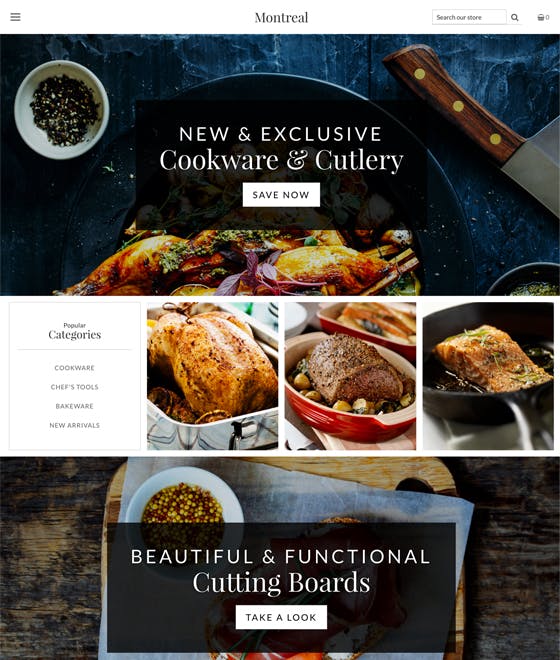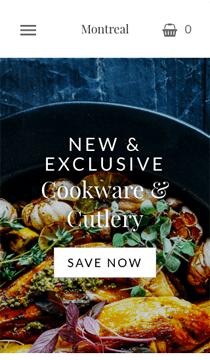 Montreal
Free
A sleek yet creative template, Montreal is perfect for standing out while still keeping it simple. With large promos and image banners, it's certain to catch everyone's eye. This template is excellent for stores with many products or multiple categories. It features a home page with three prominent image banners, along with a section of three promos accompanied by a list of links to specific products or categories. Additonally, it has a featured products section. All of these options can be toggled on or off to allow you to customize the theme to your store's specific needs.
We Can Help!
Want some additional assistance getting your new theme just right? Talk to one of our consultants about working directly with a designer or implementation specialist.
We have a number of theme services that will make this process fast and easy – not to mention beautiful.
Talk to an expert or Call 1-888-750-3996 or Call
1-888-750-3996