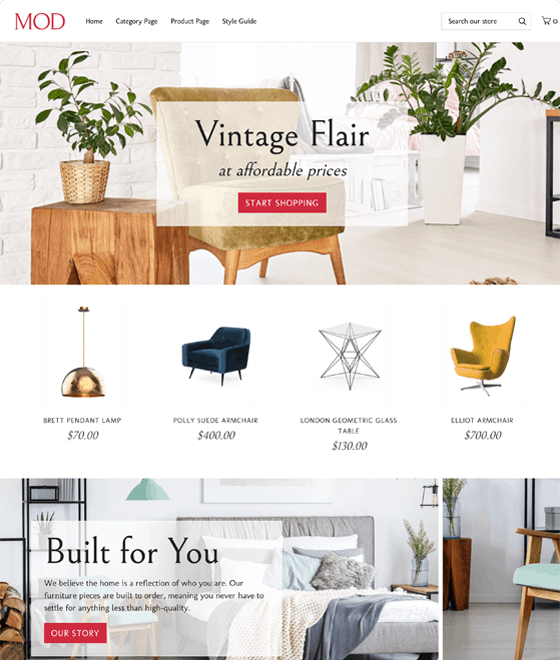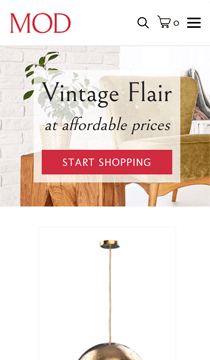 Mod
Free
If you're looking for a stylish, contemporary design to show off your products, then our fully responsive Mod is for you. The subtle pops of color against a minimal backdrop feel refreshing, without detracting from the clean, full-width header image.
We Can Help!
Want some additional assistance getting your new theme just right? Talk to one of our consultants about working directly with a designer or implementation specialist.
We have a number of theme services that will make this process fast and easy – not to mention beautiful.
Talk to an expert or Call 1-888-750-3996 or Call
1-888-750-3996