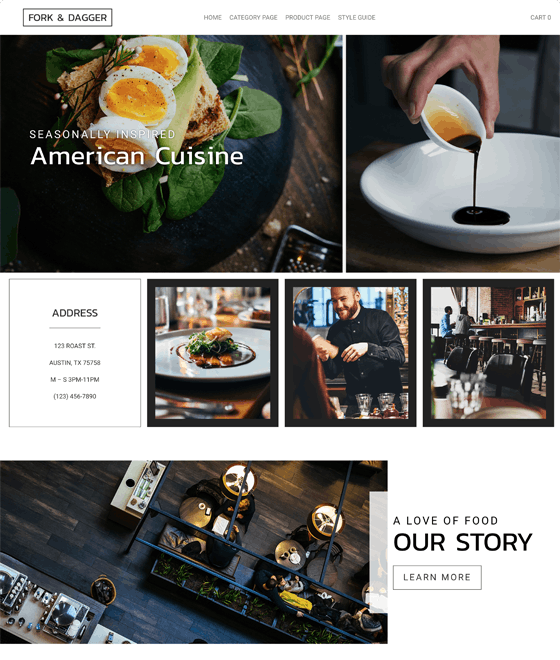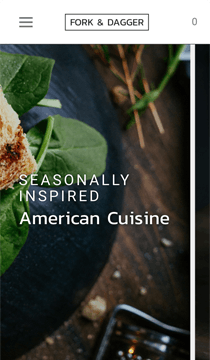 Fork & Dagger
Free
Fork & Dagger is a fully responsive theme design for stores that want to make a commanding first impression. With a clean color scheme and striking, precise typography, Fork & Dagger introduces your shop with presence. The layout is ideal for businesses that want to have just the right mix of everything: an attention-grabbing hero image, engaging images, and an attractive, helpful serving of SEO-friendly content.
We Can Help!
Want some additional assistance getting your new theme just right? Talk to one of our consultants about working directly with a designer or implementation specialist.
We have a number of theme services that will make this process fast and easy – not to mention beautiful.
Talk to an expert or Call 1-888-750-3996 or Call
1-888-750-3996