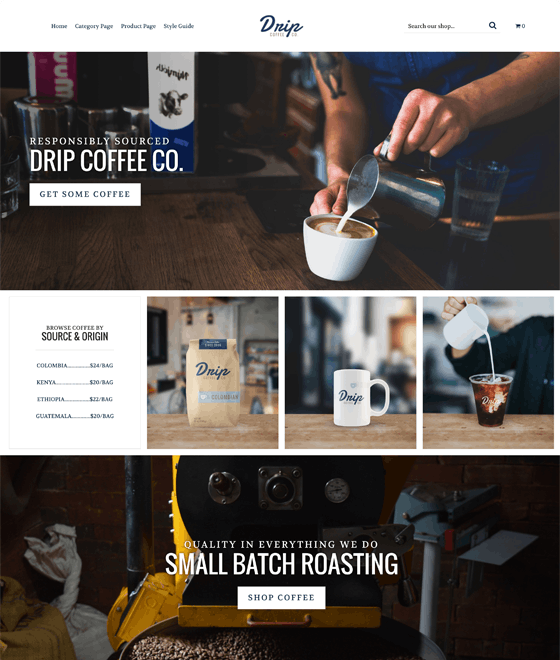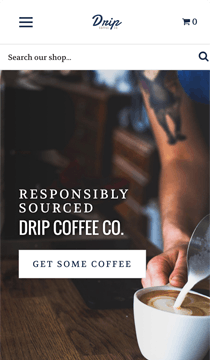 Drip
Free
The fresh, minimalist Drip theme provides a clean palette for your most creative visions. Powerful full-sized images give users a dynamic viewing experience, and the organized, stacked layout allows your brand to shine. Drip is perfect for businesses with high-quality imagery and branding, allowing your brand to pull the attention of your customer on their own.
We Can Help!
Want some additional assistance getting your new theme just right? Talk to one of our consultants about working directly with a designer or implementation specialist.
We have a number of theme services that will make this process fast and easy – not to mention beautiful.
Talk to an expert or Call 1-888-750-3996 or Call
1-888-750-3996