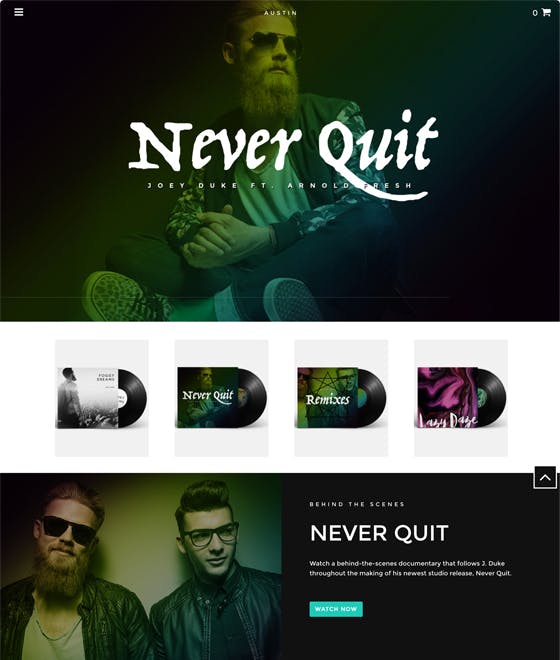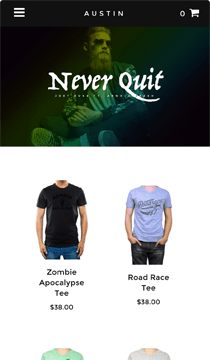 Austin
Free
Let your creative colors show with Austin, a theme built to bring your vision to the rest of the world. Austin's bold display makes it one of our most striking ecommerce website templates. The Austin theme is a great way to feature a small number of products. The bold styling catches the eye, and the simple home page funnels attention towards your products.
We Can Help!
Want some additional assistance getting your new theme just right? Talk to one of our consultants about working directly with a designer or implementation specialist.
We have a number of theme services that will make this process fast and easy – not to mention beautiful.
Talk to an expert or Call 1-888-750-3996 or Call
1-888-750-3996